2019' Mullen Lowe Group 'Your NOVA Award' 
From 1,300 graduating students at Central Saint Martins, just six MullenLowe NOVA Awards are presented to students whose work represents truly creative thinking and execution. Nominated work were viewed at the Central Saint Martins Graduate Showcase in July and the winners were announced at an online ceremony in August to Fresh Creative Talent nominees.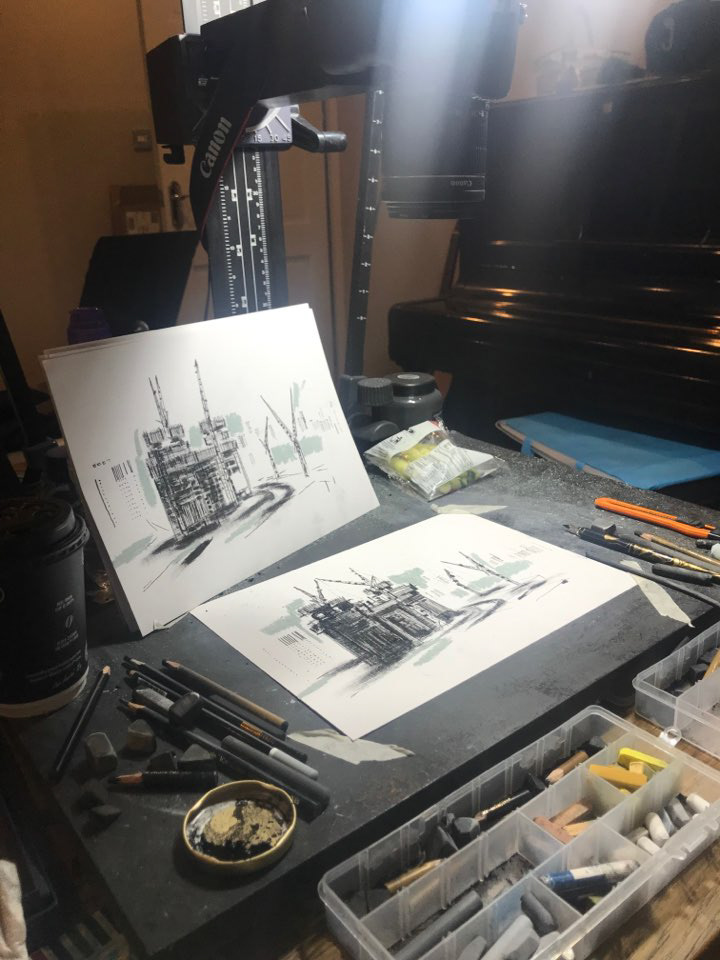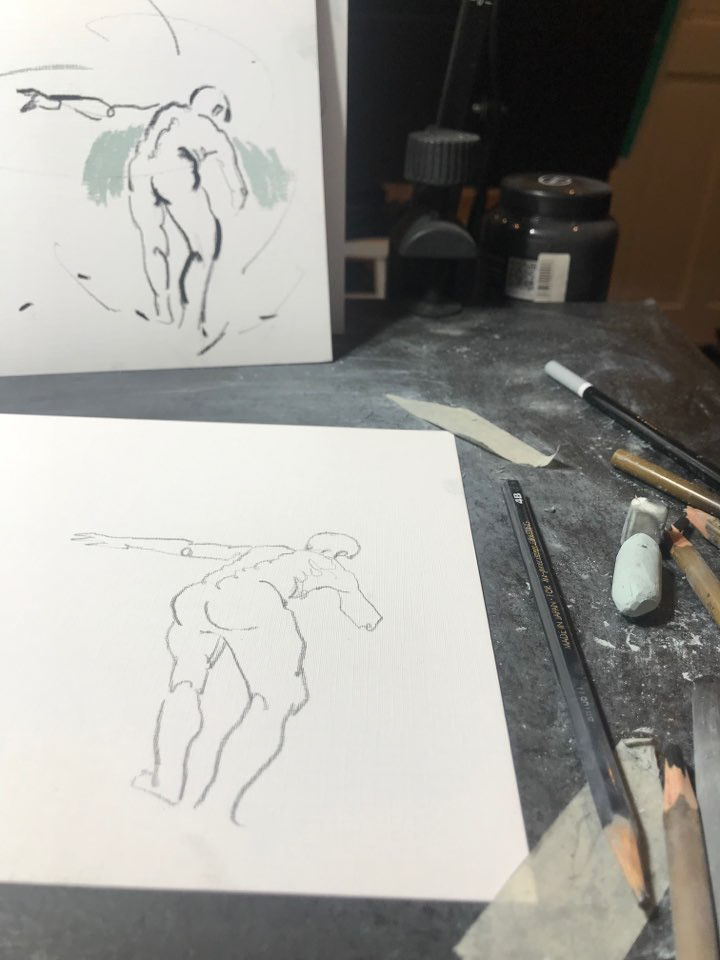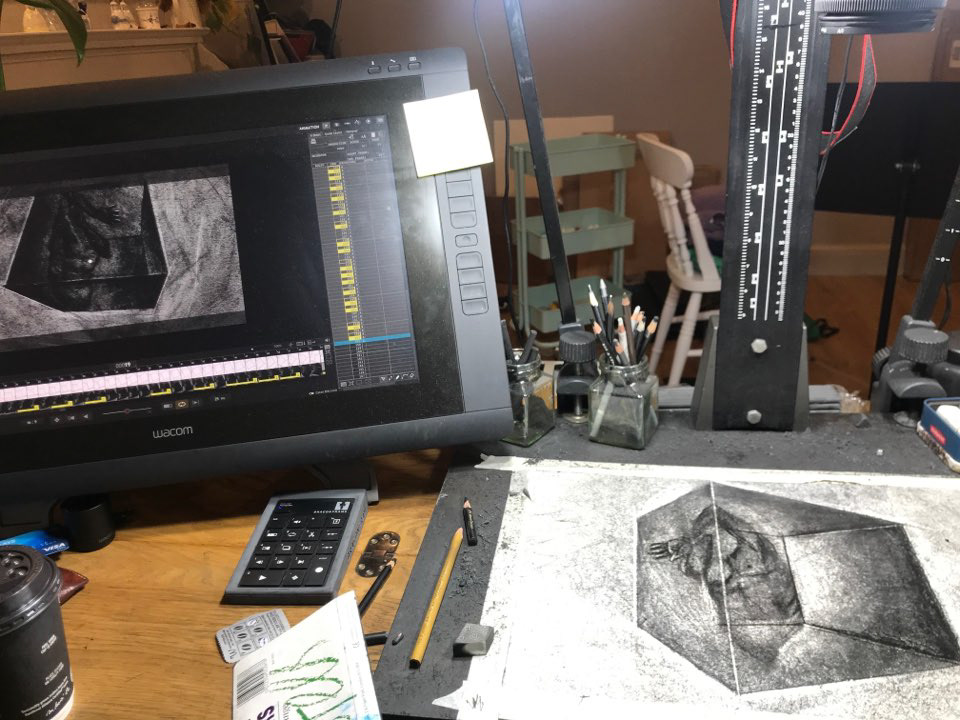 Director Haemin Ko, Ma character Animation Graduation film at Central Saint Martins
No Body is an autobiographical short animation film poem 
This is an experimental charcoal animation , story is giving a thought of City and me through 3 emotional chapter of excitement/ frustration/ hope.
The Poem is about city and me through 3 emotional chapter of excitement/ frustration/ hope. It has mainly giving a think our loneliness and (dis)connections. What does it mean to belong, to be part of a whole? Fingers and head are part of a body. A body is part of a person. A person is part of a family. A family is part of a community. A community is part of a city. A city is part of a nation. And so on. What happens when we stretch, bend or break these links? The body -as well as the city- is not just matter. It's movement and gesture, it flows. It feels. It changes. It is creative and destructive energy at the same time. A lonely body. sometimes in sync with other bodies. sometimes not. A body that defies and confronts the city. It can be swallowed, disassembled and transformed… when does a body cease to exist? Composed by three sequences or micro-acts, No Body doesn't follow a conventional narrative story but rather an emotional pulse that oscillates from excitement down to frustration until it emerges again - filled with hope.
 It's a journey of a body in the city, through the city, with the city. The combination of the music, the poem and the fast-paced life-drawings offers us a sublime artistic experience and invites us to wonder about our own place in life.
Hollywood short film festival, Best experimental film, US, January,  2020
 'your NOVA' from Mullan Lowe group, London, June, 2019
 18th international Animation festival in Hiroshima, Japan, August, 2020
Athens international Monthly Art film Festival 2021
Athens Animfest, Athen, Best experimental film, 2020
Rome Independent Prism Awards, Rome, July, 2019
Amarcort Film Festival,  Italy, November, 2019
International Film and Video Festival «Catharsis», Moscow, December, 2019
2021 Flickers' Rhode Island International Film Festival, US. 2021
SICAF 2021 International Animated Film Festival
NOTTINGHAM INTERNATIONAL FILM FESTIVAL (NOTTIFF), UK. 2021
Chaiya Arts Winner exhibition at 'OXO Gallery' 2021
2020 Annecy international Animation film festival, Paris, 2020
Aesthetica Short Film festival, UK, September, 2020
Vienna independent film festival, Vienna, 2020
Edinburgh Short Film Festival, UK, May, 2020
27th Stuttgart International Festival of Animated Film (ITFS), Germany, May, 2020
Oxford international film festival, UK, September, 2020
MalatestaShort film festival, Italy, August, 2020
49th Kyiv international Film festival <molodist>, Ukraine, August, 2020
Crystal Palace international film Festival, UK, 2020
Oxford international short film festival, UK, March , 2020
Cardiff animation Festival, UK April, 2020
Athens Animist, Athen,  March, 2020
London Independent Film festival,  UK March, 2020
Monstra, Lisbon,  March, 2020
Kinofilm 16th Edition, Manchester International Short Film & Animation Festival, UK, February, 2020
ReAnimania's 11th edition's competition program, October, 2019
Creative Industries, UK, November, 2019
Animateka International Festival, Slovenia, December, 2019
Piccolo Festival dell'Animazione,  2019, Italy,  December, 2019
Telluride film festival, US, September, 2019
ArteNonStopFestival /BA2020-International Film & Art Festival, Argentina, September, 2019
Shorts On Tap - London, London, October, 2019
2019 Factual Animation Film Festival, London, December, 2019
Feel The Reel International Film Festival, Glasgow, June, 2019
Balkanima 2019 European animated film festival, Serbia, October, 2019